Harpagyl
Joint support
Harpagyl is a feed supplement for your horse's joints. It provides appropriate natural and rapid support if your horse's movements become stiff.
50% Devil's Claw in the formula
ADP 48h
Additional source of omega 3
Titrated harpagophytum (harpagoside)
Additional source of omega 3
Knowing what to look out for in your horse.
Know how to recognise the signs that could indicate a need for joint support: changes or difficulties in your horse's movements during effort (asymmetric gait, lack of spring, poles, etc.), hot joints after effort, stiffness or discomfort when cold, rigidity on hard ground, cracking sounds when the limbs are mobilised. Don't hesitate to make a precise note of these signs and to share them with your vet, who will be able to advise you and recommend the use of Harpagyl or Ekyflex Arthro.
Knowing how to plan ahead.
Our vets' experience shows that once a horse has had a few episodes of stiffness, it is very likely that these episodes will recur, depending on the intensity or frequency of exercise or external conditions (ground, humidity, temperatures). Know how to plan ahead for these episodes by adapting your horse's exercise conditions and giving Harpagyl whenever the first signs of stiffness appear to prevent it taking hold. Ask your vet for advice.
A smooth stride, rapidly.
Our vets always select ingredients that have been validated by independent studies to formulate our supplements. They also guarantee that the qualities and concentrations used comply with these studies. These high standards are particularly important for Harpagyl given that there are big differences between the various types of Harpagophytum. The quality of our ingredients makes it possible to satisfy Harpagyl users from the 3rd day.
The sensitivity of your horse's joints can vary over the course of the year. These variations depend on the intensity of exercise, the depth or hardness of the ground, the horse's living or training environment and the outdoor temperature. Harpagosides, contained in Harpagophytum (Devil's Claw), are recognised to be natural nutrients that can help compensate for your horse's increased needs during these episodes.
Harpagyl contains ingredients that could could cause your horse to test positive to anti-doping tests. It is therefore recommended that you stop giving it 48 hours before a competitive event. The ADP programme guarantees that there is no contamination that could lead to a positive result during anti-doping tests.
Formula
Much more than simply a product with a high Harpagophytum concentration, Harpagyl also contains omega-3 fats in plant form, which naturally complete the product to promote your horse's joint support.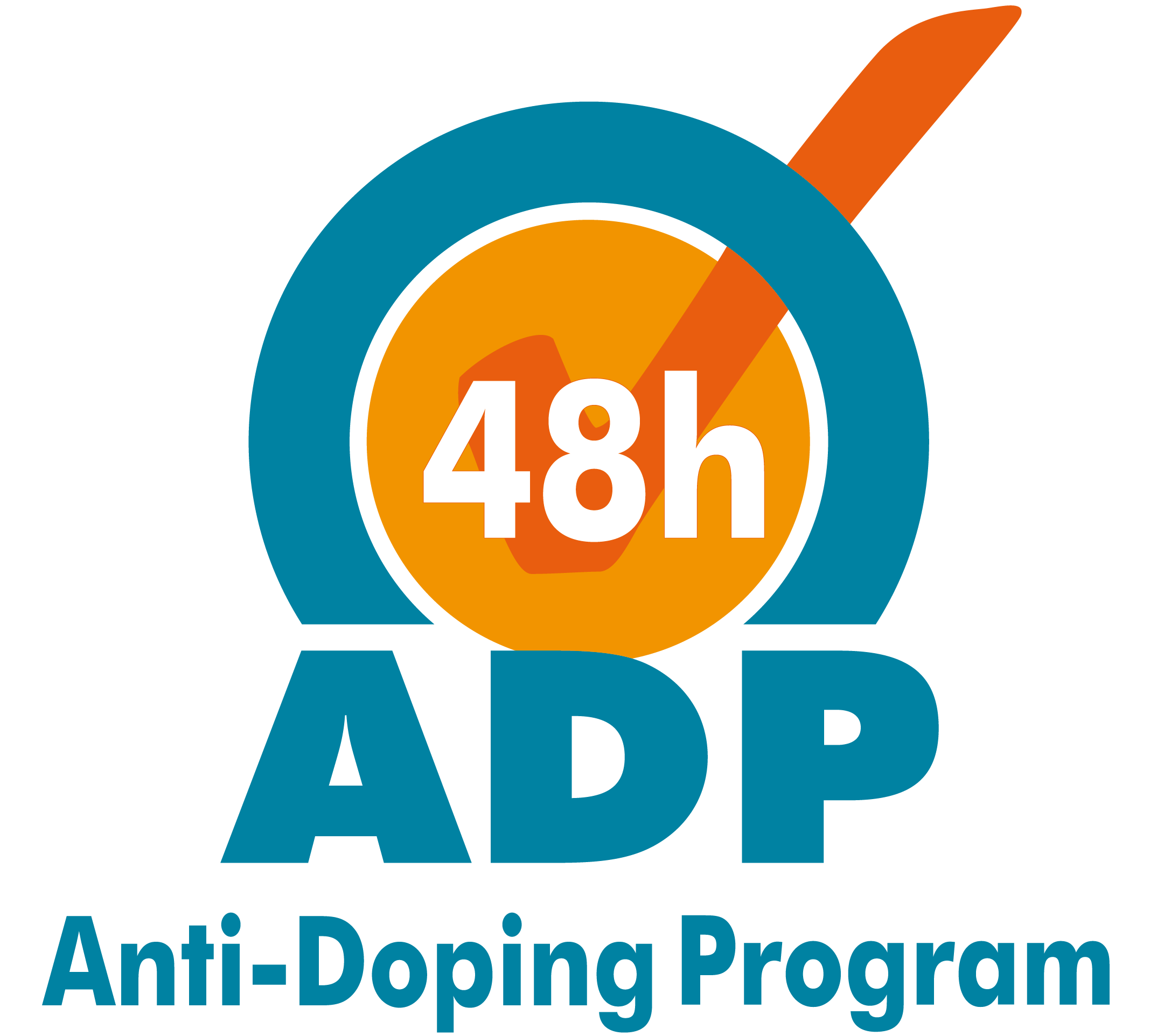 For the purposes of anti-doping tests, it is advisable to withdcrude harpagophytum-based products 48 hours prior to a competition.
Our advice
The versatility of Harpagyl means you can use it as nutritional support for your horse in numerous situations of temporary or longer-lasting discomfort. However, it is essential that you consult your vet if you don't know what is causing your horse's discomfort.
Presentation
450 g box - Sufficient for up to 30 days' use in adult horses.
900 g box - Sufficient for up to 60 days' use in adult horses.
4.5 kg box. Sufficient for up to 300 days' use in adult horses.
Ingredients focus.
Harpagophytum (Devil's Claw): This wild plant is found exclusively in the semi-desert regions of southern Africa. The benefits of Harpagophytum for joint mobility are widely recognised, both in humans and horses. Our vets have drawn up a very precise set of specifications concerning the type of ingredients to be selected to get the very best out of Harpagophytum. The extracts must come from the root and the Harpagoside content must be high and guaranteed since it varies significantly between plants. To guarantee these two factors, it is necessary to source titrated Harpagophytum. In addition, AUDEVARD undertakes to adopt an eco-responsible approach given the naturally limited resources of.
Nutritional supplements to meet the increased musculoskeletal needs of working or ageing horses.
Daily allowances: 1 measure = 15 g - 1 to 2 measures per day. Harpagyl may be given continuously or for periods of 1 to 2 months.
Precautions for use:
For the purposes of antidoping tests, it is recommended that Harpagophytum-containing products be stopped at least 48 hours before competitive events.
1 measure per day - 15 g
Harpagophytum procumbens: 7,500 mg
Omega-3 fatty acid intake:
Linseed: 150 mg
Linseed oil: 15 mg
Composition: Harpagophytum (Harpagophytum procumbens), sugar beet molasses, lithothamnion, alfalfa (Medicago sativa), inactivated brewer's yeast, linseed, linseed oil. Analytical content: humidity < 10%, crude protein 5%, crude fibre 12%, crude fats 1%, crude ash 18%, calcium 6%, sodium 0.01%.
Your questions.
There are lots of different products for horses containing Harpagophytum on the market. Which one should I choose for my horse?
It's important to check the Harpagophytum content of the product chosen and to make sure it contains Harpagophytum procumbens (Devil's Claw). The titration (quantity or concentration) of the target substance - harpagoside - is also crucial. As it is a natural ingredient, contents may vary from one plant to another and it is the laboratory's responsibility to guarantee minimum quantities.
Between Harpagyl and Ekyflex Arthro, which should I choose?
It all depends on your horse's situation and your objectives. Harpagyl can be used temporarily to quickly work on your horse's joint flexibility and smoothness, whereas Ekyflex Artho will support your horse's long-term joint health by nourishing cartilage, in addition to working on immediate flexibility. In particularly difficult periods for your horse, the two products are fully compatible with one another. Do not hesitate to ask your vet for advice.
Can I use Harpagyl for my horse during the competition season?
You can use Harpagyl during the competition season as long as you stop giving it more than 48 hours before a competitive event. If you want a product that you can give your horse non-stop during the competition season, prefer a product that does not contain any doping ingredients, such as Ekyflex Nodolox. Your vet may also advise you to alternate between the two products.
Apart from giving Harpagyl, what else can I do to support my horse's mobility?
The versatility of Harpagyl means you can use it as occasional support for your horse, but we advise you to consult your vet if you do not know what is causing this discomfort so that you can be sure to provide the right support for your horse at the right time. We obviously recommend adapting exercise and ensuring access to a shelter and using waterproof horse blankets in the winter to stop your horse's stiffness being exacerbated by cold, wet weather if he/she is outdoors. Do not hesitate to ask your vet for advice.