Ekyflex Arthro
Joint support, cartilage nutrition
For more than 20 years, EKYFLEX ARTHRO has been the gold standard for professionals seeking to optimise horses' joint function where a long stride, solid bearing or precise movements are required throughout their career. Intensive joint strain creates specific nutritional requirements in horses.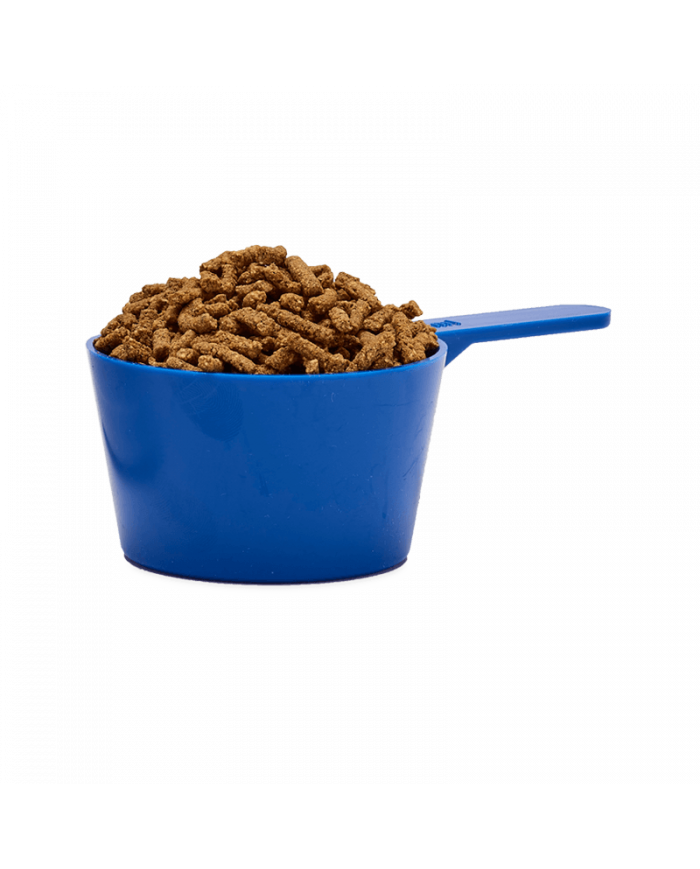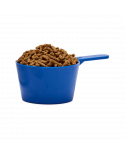 100% satisfied in 3 days
Validated taste appeal
More than 75% validated and innovative ingredients
Knowing what to look out for in your horse
Know how to recognise the signs that could indicate a need for joint support: changes or difficulties in your horse's movements during exercise (asymmetric gait, lack of spring, poles, etc.), hot joints after effort, stiffness or discomfort when cold, rigidity on hard ground, cracking sounds when the limbs are mobilised. Don't hesitate to make a precise note of these signs and to share them with your vet, who will be able to advise you and recommend the use of Ekyflex Arthro.
Knowing how to plan ahead
Your horse's joint health needs to be managed throughout his or her life because, as in any athletes, the joints are put under a lot of strain and wear is inevitable. Planning ahead is the best way to ensure your horse enjoys a long career and freedom of movement throughout his or her lifetime. Know how to plan ahead for periods that are particularly hard on joints: competition season, changes of ground, increased training intensity, growth spurts, etc. Giving Ekyflex Arthro for 1 month before and during the identified period will help optimise the management of these higher-risk situations. Ask your vet for advice.
A long stride, durably.
Our vets always select ingredients that have been scientifically validated by independent studies to formulate our supplements. They also guarantee that the qualities and concentrations used comply with these studies. It is thanks to these high standards, that Ekyflex Arthro satisfies its users from the 3rd day of administration and, above all, ensures they continue to be satisfied one month after they have stopped using the product.
Understand.
A horse's joint health depends first and foremost on the quality and integrity of his/her cartilages. Cartilage enables the bone extremities inside joints to move smoothly against one another without friction, ensuring freedom and comfort of movement for the horse.
Two factors are essential to maintain this cartilage integrity:
supply of the nutrients composing the cartilage, validated in terms of both quality and quantity
maintenance of a favourable environment around the joint
The Ekyflex Arthro formula guarantees these two factors.
Formula
EKYFLEX ARTHRO's success lies in its formula, which contains over 75% approved and innovative ingredients. Each measure provides 6 g of low-molecular-weight collagen hydrolysate to encourage absorption by the body. Glucosamine, chondroitin and MSM have been selected for their superior quality, and a plant extract, turmeric, completes the formula.
Ekyflex Arthro does not contain any ingredients that could could cause your horse to test positive to anti-doping tests. The ADP programme guarantees that there is no contamination that could lead to a positive result during anti-doping tests.
Our advice
EKYFLEX ARTHRO is suitable for all horses. Joint disorders are the primary cause of horses being retired. It is therefore essential to provide horses with the nutrients their cartilage needs throughout their lifetime. Giving EKYFLEX ARTHRO regularly is a good investment for a horse's mobility throughout its career.
Format
1 kg box - Sufficient for up to 33 days' use in adult horses.
2 kg box- Sufficient for up to 66 days' use in adult horses.
5 kg tub - Sufficient for up to 166 days' use in adult horses.
14 kg box - Sufficient for up to 466 days' use in adult horses.
1 L bottle - Sufficient for up to 20 days' use in adult horses.
Product category
This product belongs to the complementary feed for horses category.
Availability of products per country depending on local regulation
Ingredients focus.
Turmeric: It is worth focusing on all the ingredients of Ekyflex Arthro since they are all very important and have been carefully selected. For example, not all glucosamines on the market are equal. Our vets have selected the most validated one to ensure better absorption. The Ekyflex Arthro formula is completed by a key ingredient: turmeric. It is essential that this be of good quality and accompanied by piperine (black pepper) to aid its absorption.
PELLETS - Nutritional supplements to meet the intensive joint needs of horses.
Daily allowances:
Sports horses: 1 measure per day for 2 months, 3 times per year.
Intensive requirements: 1 to 2 measures per day for 4 to 6 months.
Senior horses: 1 measure per day
1 measure = 30 g
Recommended period of use: minimum 1 month
LIQUID - Nutritional supplements to meet the intensive joint needs of horses.
Daily allowances:
Sports horses: 50 ml per day for 2 months 3 times per year.
Intensive requirements: 50 to 100 ml per day for 4 to 6 months.
Senior horses: 50 ml per day
Shake well before use.
Average daily intake (1 measure= 30 g):
Marine collagen hydrolysate: 5,454 mg
Glucosamine sulphate: 6,813 mg
Chondroitin sulphate: 546 mg
MSM: 4,545 mg
Black pepper (Pipper nigrum): 9 mg
Turmeric (Curcuma longa): 3,633 mg
PELLETS - Composition: glucosamine (sulphate 2KCL), marine collagen hydrolysate, methylsulphonylmethane (MSM), alfalfa, turmeric (Curcuma longa), lithothamnion, soya protein concentrate, carob, oyster shells, sugar beet molasses, marine chondroitin sulphate, black pepper (Piper nigrum). Additives (per kg): aromatic substances: apple flavour 25,000 mg. Analytical content: humidity < 10%, crude protein 23%, crude fibre 2.4%, crude fats 22%, crude ash 23.6%, sodium 0.2%
LIQUID - Composition for 1 L: glucosamine KCl sulphate, marine collagen hydrolysate, MSM (methylsulfonylmethane), marine chondroitin sulphate, monopropylene glycol, sodium salt of organic acids. Additives (per litre): aromatic substances: stevia extract (CoE552) 3000mg, Curcuma longa extract 8000mg, Piper nigrum extract 200mg, apple aroma 10200mg. Analytical constituents: humidity 71,6%, crude proteins 15,1%, crude ash 3,7%,  crude fats 0%, crude cellulose 0%, sugars 7,3%, sulfur 3,62%, potassium 1,62%, sodium 0.1%.
"I use Ekyflex Arthro to rebalance and support the musculoskeletal system of my horses, who are often required to work very hard."
Your questions.
I want to give my horse the very best, but in what way is Ekyflex Arthro superior to other products?
Users often ask this question. The answer is simple: no other formula contains as many ingredients in such concentrated amounts as Ekyflex Arthro and no other product can guarantee such careful ingredient sourcing. And success depends, first and foremost, on these ingredients and their absorption by the body. Be demanding. Carefully compare the daily doses, per ingredient. Something that seems to be less expensive often has less value. Our best answer to this question is, without doubt, our user satisfaction for more than 20 ans. Keep a close eye on your horse for a few days after the first doses and during the weeks after stopping treatment (if you want to stop it at all!) and don't hesitate to keep us informed. Ekyflex arthro also exists in more economical large-format packs to ensure the good long-term management of your horse.
Is Ekyflex Artho suitable for my old horse?
Yes Ekyflex Arthro is suitable for all ages, thanks to the combination of specific ingredients that simultaneously support cartilage and movement. An older horse will usually have been asked to perform for several years and will thus derive even more benefit from tailored nutritional support. Don't hesitate to ask your vet for advice. He or she will tell you which product in our range is the most suitable for your horse: Ekyflex Arthro, Harpagyl or Bonutron Senior.
Apart from giving Ekyflex Arthro, what else can I do to support my horse's mobility?
Managing your horse's joint health throughout his or her life involves multiple factors, as your vet will explain. Pay close attention to conformation and hoof care, monitor ground conditions and adapt exercise accordingly. Be particularly attentive in growing horses and obviously take care to ensure your horse's nutritional balance. Do not hesitate to ask your vet for advice.