Ekygard+
Enhanced triple gastric protection
Ekygard+ is a supplement that offers an enhanced triple protection of the horse's stomach: limits gastric acidity, preserves the mucosa and supports the flora.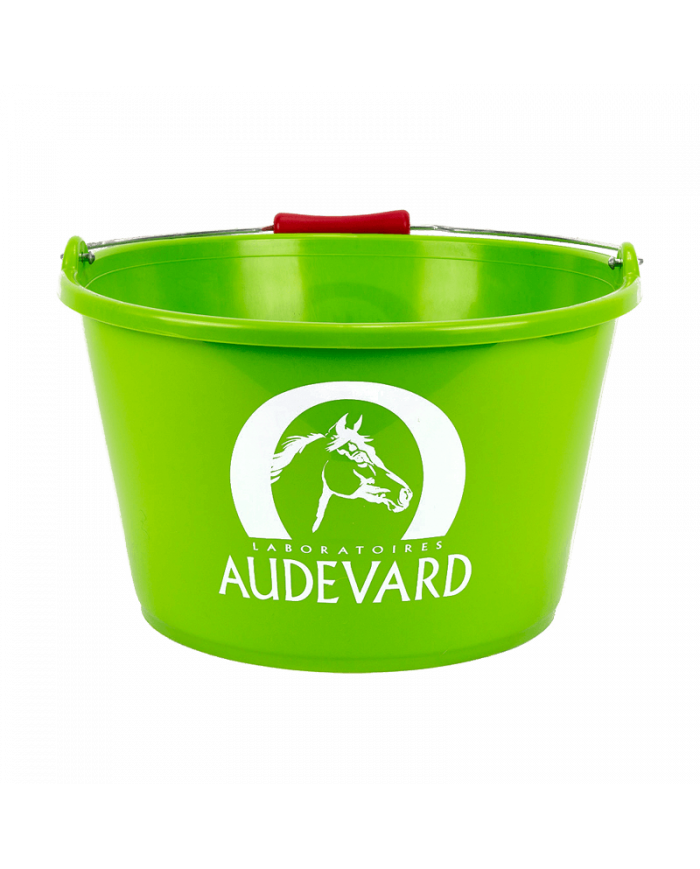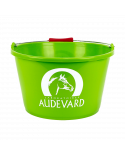 Doping free
Formula without animal by-products or coloring
Doping free
Supports flora
Preserves gastric mucosa
EKYGARD+ is a nutritional supplement formulated by AUDEVARD Laboratories for the specific needs of the equine stomach.
60% of horses suffer from gastric discomfort with 40% of them not showing clinical signs.1 Stress, changes in routine (travel for competition, change of stable, etc.), activity levels and diet are all factors that can increase the level of acidity in the stomach. It may affect the horse's quality of life, digestive function and, of course, athletic performance. In these critical periods specific nutritional support becomes essential to restore the horse's wellbeing and allow them to unleash their full potential. 1.Niedzwiedz A. and al. Endoscopic findings of the stomach in pleasure horses. Acta Vet Scand, 2013, Jun 7, 45-55.
EKYGARD+ has a global action on the horse's stomach: preservation of the gastric mucosa, reduction of acidity, and gut flora support.
Presentations
• 2.4 kg tub. Sufficient for up to 30 days' use in adult horses (2 months in foals).
• 6 kg tub. Sufficient for up to 75 days' use in adult horses (150 days in foals).
• 14 Kg barrel. Sufficient for up to 6 months' use in adult horses (1 year in foals).
Formula
With last generation ingredients: Pectigard Complex® (pectin-lecithin), magnesium hydroxide, sea buckthorn berries and probiotics, EKYGARD+ integrates all the ingredients recommended by the ECEIM for the management of gastric discomfort.
This new formula also contains aloe vera which has a soothing effect, and fenugreek which stimulates appetite.
2. European College of Equine Internal Medicine Consensus statement (2015).
Advice
EKYGARD+ can be given for the long-term or for targeted support.
For ongoing support:
• For horses prone to gastric discomfort
• For stressed horses on box rest
• During the show season
For targeted support:
Before risk periods (intense effort, transport, change of evironment, etc)
Pectigard Complex®
New 100% plant-based complex.
Pectigard Complex®: a proprietary combination of pectin and lecithin to preserve the gastric mucosa.
The complex precipitates into a gel within an acidic environment and forms a film that protects the gastric mucosa.3
3. VENNER M. et al. (1999) 'Treatment of gastric lesions in horses with pectin-lecthin complex. Equine Vet J 29, 91-96
Sea buckthorn berries
An innovative ingredient to protect the glandular mucosa.
Sea buckthorn berries contain antioxidants and essential fatty acids  that offset oxidative stress, a key contributing factor to the breakdown of the natural protection mechanisms of the stomach, and particularly the glandular mucosa.4
4. Hu N.K. et al. (2012) 'Effect of sea buckthorn berries and pulp in a liquid emulsion on gastric ulcer scores and gastric juice pH in horses'. Journal of Veterinary Internal Medicine 26, pp. 1186-1191.
Nutritional support formulated for horses' gastric needs. 
Daily allowance: 1 measure = 20 g
Adult horses: 2 level measures morning and evening. 
Ponies: 1 measure morning and evening. 
EKYGARD+ can be given all year round.
Intake per dose (20 g) :
Bentonite clay: 5 600 mg
Lithothamne: 4 900 mg
Pectigard Complex®: 4 000 mg
Magnesium hydroxide: 1 000 mg
Sea buckthorn berries: 800 mg
Perilla oil: 200 mg
Actisaf SC 47: 528 mg
Ascophyllum nodosum (algue): 400 mg
Aloes (Aloe Vera): 20 mg
Composition (per kg): lithothamnion 245,000 mg, Pectigard Complex® 200,000 mg (potato pulp, soy lecithin, apple dried pulp, pectin), alfalfa 80,000 mg, magnesium hydroxide 50,000 mg, sea buckthorn berries (Hippophae rhamnoides) 40,000 mg, brewer's yeast, algae (Ascophyllum Nodosum) 20,000 mg, fenugreek (Trigonella foenum-graecum), corn by-product, sugar beet molasses, perilla oil, Stevia Rebaudania, aloe (Aloe vera) 1,000 mg. Additives (per kg): -4a- Digestibility enhancers: 4b1702 Actisaf® (Saccharomyces cerevisiae - NCYC Sc 47) 2.64 x1011 CFU/kg. -Technological enhancers: 1m558i bentonite clay 280,000 mg. Analytical constituents: humidity < 10%, crude ashes 48.6%, calcium 8.2%, sodium 0.75%, phosphorous 0.27%.
Ekygard+ allows me to protect my horses' stomachs and keep them in good shape all year round. They are performing, in good condition and well in their bodies.
Your questions.
How do I know if I need to use Ekygard for my horse?
You can use Ekygard if you suspect your horse has too much gastric acidity. Generally speaking, the symptoms are a horse that does not finish all its ration or stops in the middle of a pellet feed. He has a temperamental appetite. He has abdominal cramps after eating.He has difficulty gaining weight and/or has a poor quality coat. He grinds his teeth. He yawns frequently. He eats soil. He is unsettled and puts his ears back when girthing up.He is not responsive to the leg. You don't need to wait for symptoms of acidity to develop before you act. You can also use Ekygard in a horse with no suspicious symptoms.
When should I use Ekygard for my horse?
Ekygard can be used continuously all year round to provide constant stomach protection. You can use Ekygard during the most stressful periods for your horse: competition season, change of living environment, putting to work, new stable mate, long journey, etc.
Can Ekygard be used when my horse is competing?
Ekygard belongs to the ADP programme. Therefore you can use it without any risk of your horse testing positive to anti-doping tests during competitions.