Ekylaxyl
Arnica-based gel
Arnica-based liniments are essential products for all horse owners.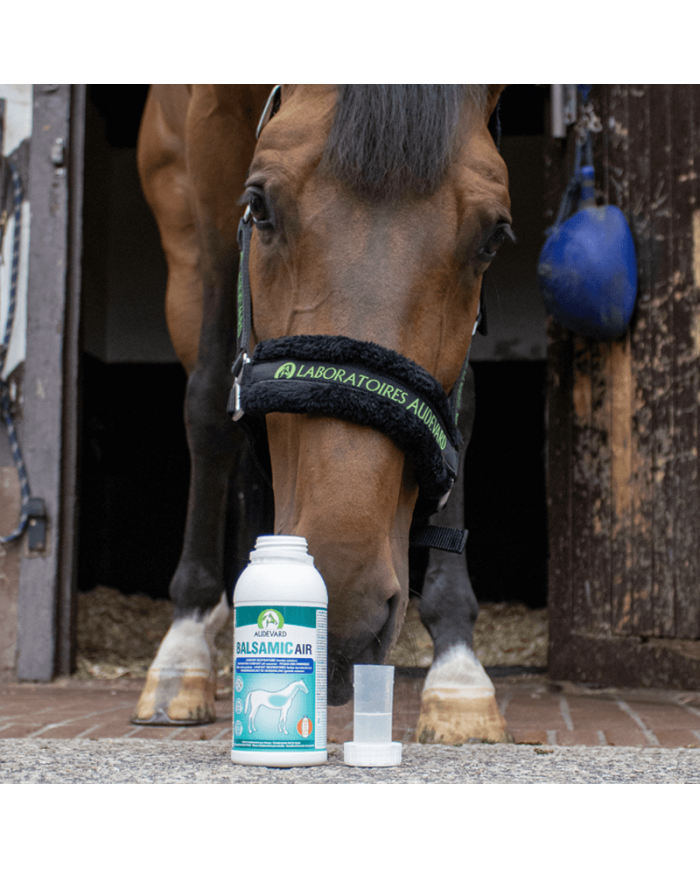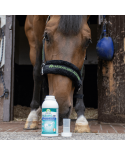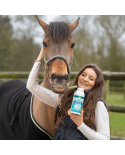 They are great for treating muscle stiffness before and after exercise and a good solution in the event of knocks and bruises.
EKYLAXYL is an arnica-based gel formulated by AUDEVARD Laboratories. It is designed for local application to relax muscular areas before or after exercise.
Formula
The EKYLAXYL formula combines the properties of arnica and yarrow with a hyperoxygenated oil base for more effective use of the ingredients. It does not contain any ingredients with a doping effect. Its texture is designed to ensure it can be massaged in effectively, while leaving the hands clean and dry after application.
What users say...
Users like EKYLAXYL as it relaxes the muscles before exercise. It can be massaged into the back, rump and limb muscles.
Our advice
An ideal formula for massages and bruising, EKYLAXYL is a must-have in all grooming kits!
Format
250 ml plastic tube
Product category
This product belong to the hygiene product for horses category.
The product availability is dependent upon each country's internal legislation.
Arnica-based Gel made from plant extracts and hyper-oxygenated oils for massaging the muscles, ligaments and tendons of horses before and after exercise. Hygiene product for horses.
Instructions for use: external use. Put a sufficient amount of product in the hand and massage the area to relax. EKYLAXYL can be used once to twice per day in preparation for an effort or recovery. The EKYLAXYL formula does not contain doping ingredients.
Composition: Water, paraffin (liquid oil), hyper-oxygenated glycerol triesters, yarrow (Achillea millefollium - ext.), camphor weed (Arnica mexicana - Ext.