Bonutron Senior 17+
Balance and vitality for older horses
Bonutron Senior is a feed supplement for old horses. It provides natural, tailored support to ageing horses struggling to keep their condition, who have a dull coat and are a little stiff, supporting them during difficult periods.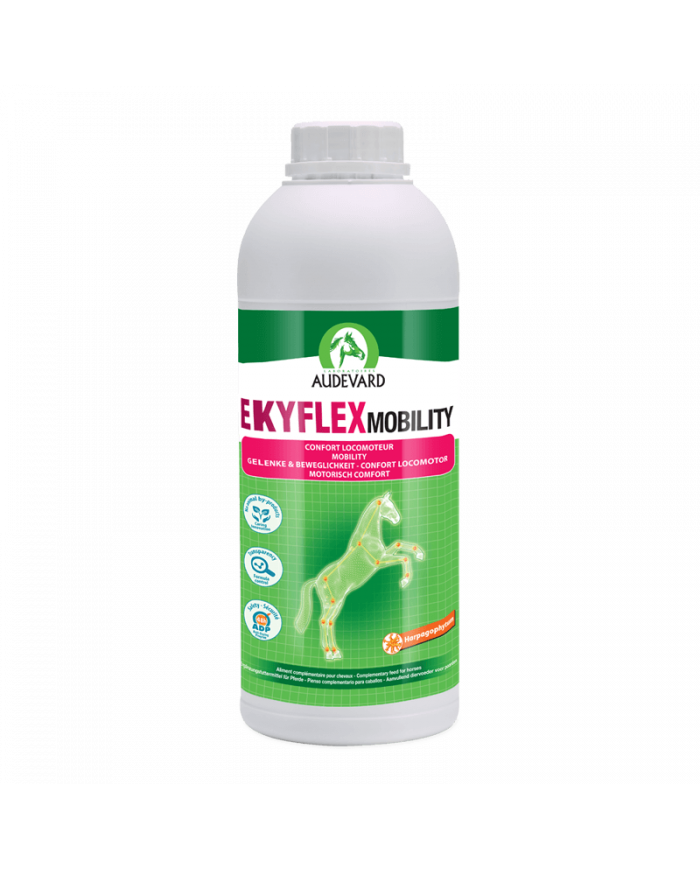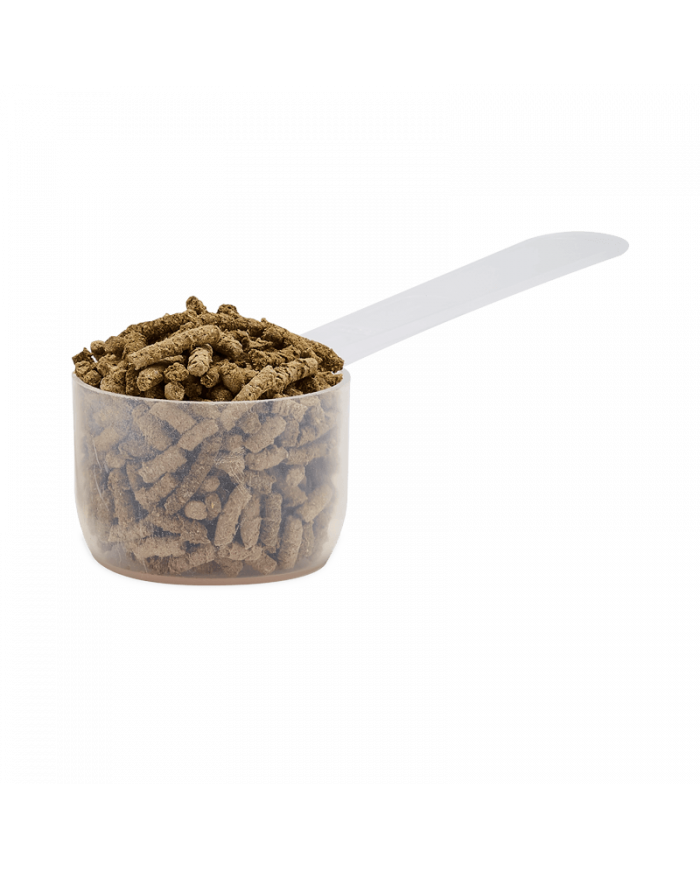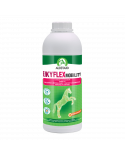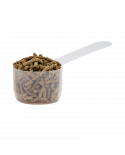 Validated taste appeal
Suitable for old horses
Supports the gut microbiota
Secures the feed ration
Easy to eat for your horse
As you horse gets older, he will tend to become more fragile since his general metabolism will tend to weaken, mainly because he is working less and this leads to loss of muscle mass. In addition, older horses are often put out to pasture, meaning that they are more vulnerable to outdoor hazards, such as rain, wind, changing terrain (ground often hard in summer and slippery in winter) and changes of temperature. 
All this generally leads to a loss of condition in your elderly horse, as well as the development or worsening of problems such as stiffness, weak hooves, etc. The Bonutron Senior complete formula will therefore help you support your horse during this stage of his life, with its composition rich in minerals, trace elements and vitamins appropriate for older horses, along with probiotics, plant extracts and a component to secure the ration.
Formula
Bonutron Senior contains an ideal mixture of minerals, 9 vitamins, 4 trace elements and 3 amino acids to ensure optimum balance of your ageing horse's feed ration. In addition to these ingredients, the formula also contains a probiotic, Yea Sacc (Saccharomyces cerevisiae yeasts), plant extracts, including meadowsweet, white willow and Chrysanthellum plus a bonus ingredient to secure the ratio, Mycosorb A+ .
Our advice
BONUTRON Senior has been specially developed for ageing horses with a reduced level of work or who have retired. For horses and ponies that have maintained a high level of activity, prefer Bonutron Sport Pro or Bonutron Leisure.
Presentation
1.5 kg and 2.4 kg bags
Ingredients focus.
Minerals (selenium, copper, iodine, zinc, calcium, magnesium) and vitamins (B1, B3, B6, B12, D3, E) to give your horse energy and vitality. Yea Sacc (baker's yeast): probiotics to support your horse's gut microbiota and prevent weight fluctuations over the year. Meadowsweet and white willow: plant extracts that support your ageing horse during higher-risk periods that can cause discomfort or stiffness in the limbs or back. Chrysanthellum: plant extracts that also help improve circulatory comfort, particularly in the feet.
1 measure = 25 g
Daily allowance for a horse aged 17 years or over:
Weight up to 600 kg: 2 measuring spoons/day
Weight > 600 kg: 3 measuring spoons/day
Calcium: 3,650 mg
Magnesium: 925 mg
Vitamin B1: 35 mg
Niacin (Vit B3. or Vit PP): 68 mg
Vitamin B6: 10 mg
Vitamin B12: 0.1 mg
Pantothenic acid: 37 mg
Folic acid: 7 mg
Choline: 200 mg
Vitamin D3: 2,450 IU
Vitamin E: 700 IU
L-lysine: 850 mg
DL-methionine: 500 mg
Threonine: 1,200 mg
Zinc: 300 mg
Copper: 80 mg
Iodine: 2.40 mg
Selenium: 1.50 mg
Mycosorb A+: 5,000 mg
Bentonite: 12,220 mg
Actisaf®(Saccharomyces cerevisiae NCYC Sc 47) : 1,84x1010 UFC
Chrysanthellum (Chrysanthellum americanum): 700 mg
Meadowsweet (Filipenda ulmaria): 500 mg
Willow (Salix alba): 500 mg
Linseed oil: 125 mg
Soya meal: 900 mg
Mineral feed for horses
Composition: Wheat feed, calcium carbonate, Mycosorb A+® Equine (Saccharomyces cerevisiae yeast wall extract, maize gluten feed, dried algae), sugar cane molasses, magnesium oxide, soya meal, chrysantellum (Chrysantellum americanum), meadowsweet (Filipendula ulmaria), willow (Salix alba), linseed oil, corncob. Additives (per kg): -2b- Aromatic substances: fenugreek flavour 6,000 mg. -3a- Vitamins, pro-vitamins and substances with similar effect: 3a890 choline chloride 5,360 mg, 3a314 niacin 1,360 mg, 3a841 pantothenic acid 740 mg, 3a821 vitamin B1 700 mg, 3a831 vitamin B6 200 mg, 3a316 folic acid 140 mg, vitamin B12 2 mg, 3a671 vitamin D3 49,000 IU, 3a700 vitamin E 14,000 IU. -3b- Trace elements: zinc (3b607 chelate and 3b603 oxide) 6,000 mg, copper (3b413 chelate and 3b405 sulfate) 1,600 mg, iodine (3b202 calcium iodine) 48 mg, selenium (3b801 selenite and 3b810 SELPLEX®) 30 mg. -3c- Amino acids: 3c410 L-threonine 24,000 mg, 3c322 L-lysine monohydrochloride 21,795 mg, 3c301 DL-methionine 10,000 mg. -4b- Gut flora stabilizers: 4b1702 Actisaf® (Saccharomyces cerevisiae NCYC Sc 47) 3.68x1011 CFU. -Technological enhancers: 1m558i bentonite clay 234,400 mg, Mycosorb A+® Equine (1m558i bentonite clay 10,000 mg), 1c322 lecithin 28,000 mg. Analytical constituents: moisture < 10%, raw ash 44.5%, raw proteins 15.4%, raw fats 8.8%, calcium 7.3%, raw cellulose 3.3%, phosphorus < 2%, magnesium 1.85%, sodium 0.5%.
Your questions.
Should I use Bonutron Senior for my horse as a periodic treatment course or continuously?
Ideally, Bonutron Senior should be used all year long. If you opt to use it as a periodic treatment course, we recommend that you target higher-risk periods for your horse, such as changes of season or during the winter when your horse needs extra support.
There are numerous products for older horses available. Why choose Bonutron Senior?
With Bonutron Senior, you are choosing a complete natural feed supplement for your horse. Mineral, vitamin and trace element requirements are covered by its unique formula and you are also guaranteeing maximum comfort for your old horse thanks to the presence of probiotics (Yea Sacc), since the action of 3 plants (white willow, meadowsweet and Chrystanthellum) reduces ageing-related stiffness, and securing the feed ration. It should also be noted that the Bonutron range is recommended by vets.
Is it possible to combine Bonutron Senior with other products?
Of course. In the event of more intense requirements, don't hesitate to combine different feed supplements. For example, if you also want to provide more intensive joint support, you can add Harpagyl.